Last week was a bit of a blur, like the "chooo chooo"s stumbling from Dawson's lips these days.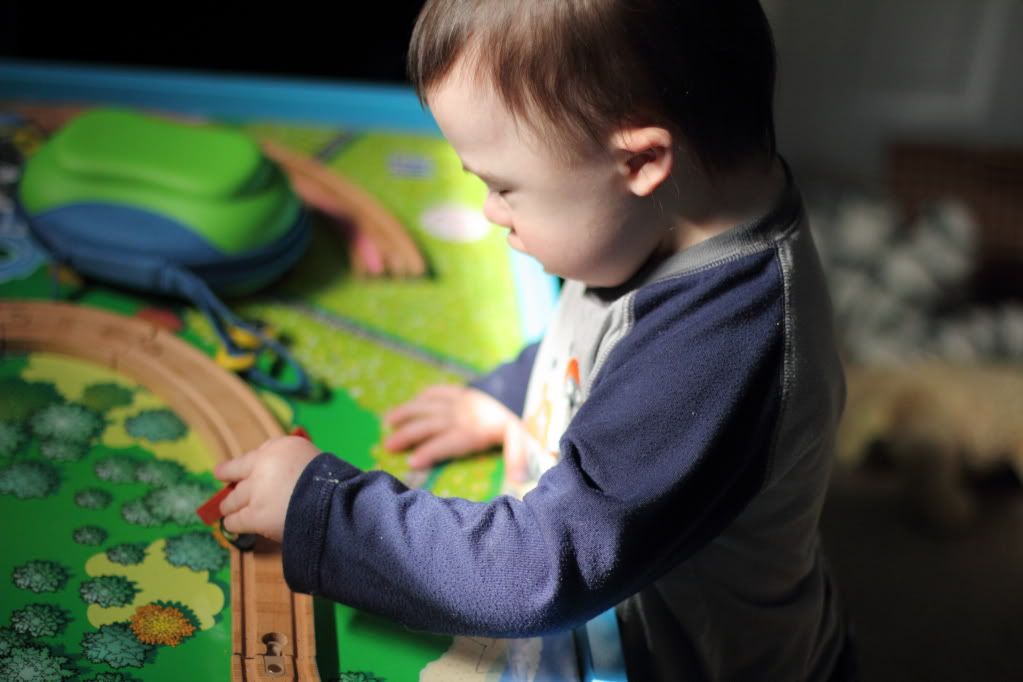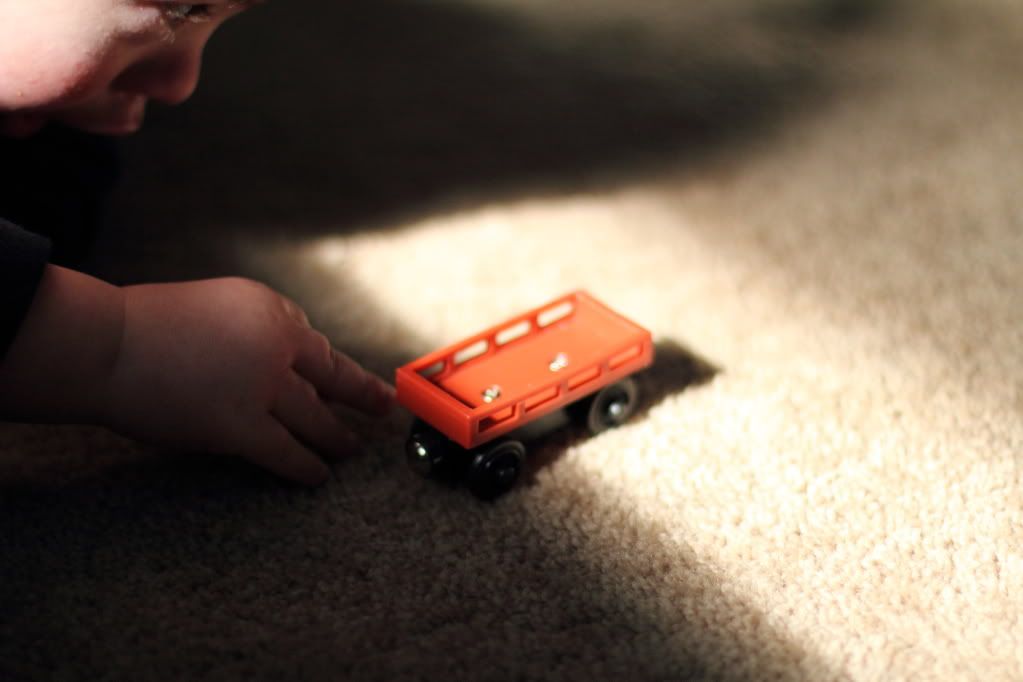 Parker acquired a huge case of Play-Doh which carried them through the week (and made a Groundhog Day of a mess in my kitchen) but offered a fun opportunity for sun-streaked pictures.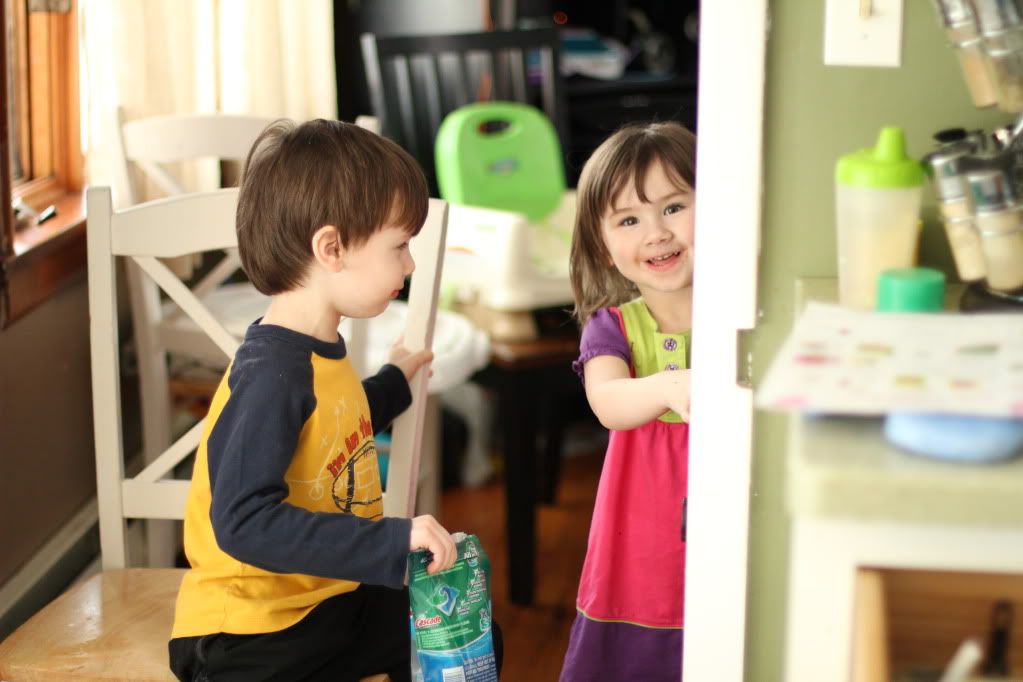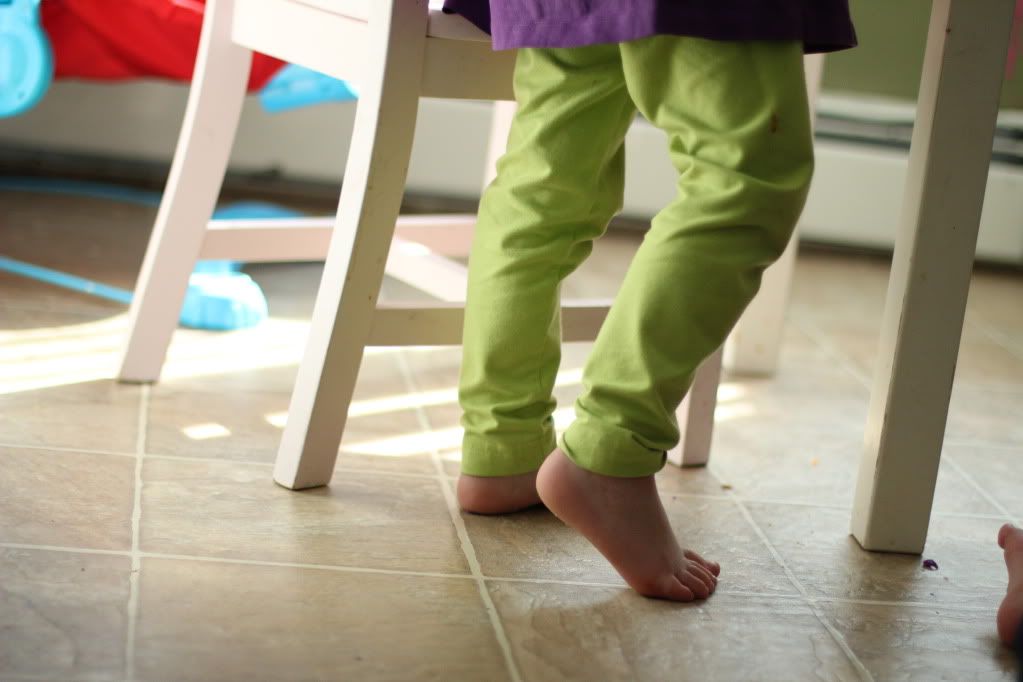 Silly Dawson, still loves to chew on the stuff.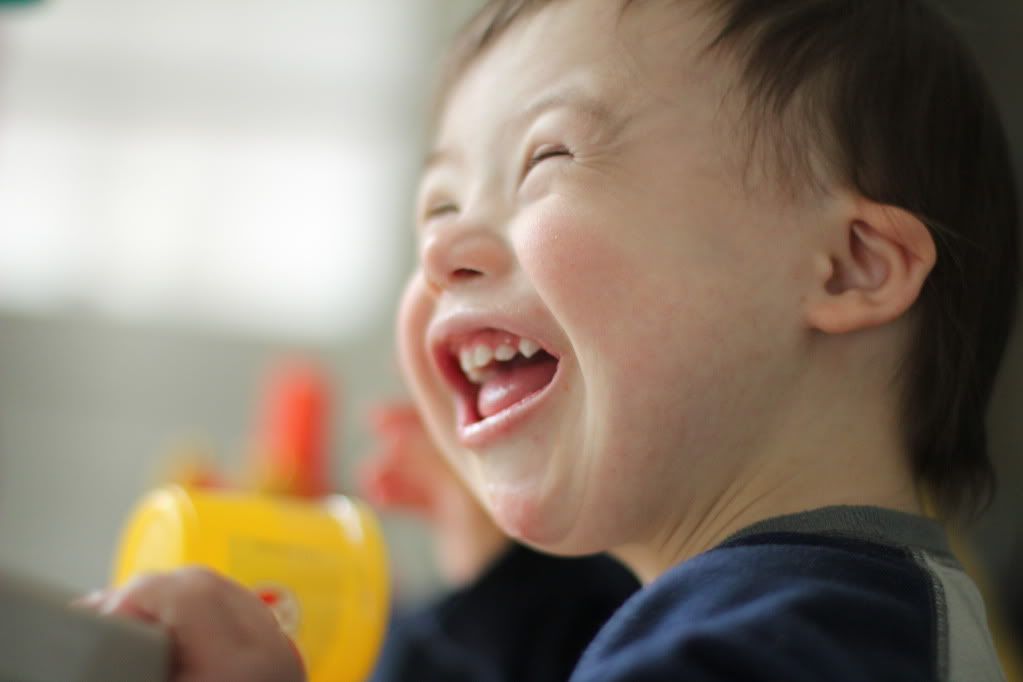 Cade's clothing-sensory issues seem to mirror the eating ones of Emerson and this week found him rejecting one more pair of pants in his closet. His acceptable line-up is getting smaller and smaller and we're not sure what's going to happen when he outgrows/out-tolerates the few remaining pieces.
My darling Holden is getting much more sure of himself on the floor - flipping over to his tummy faster and playing with those oh-so-adorable piggies of his.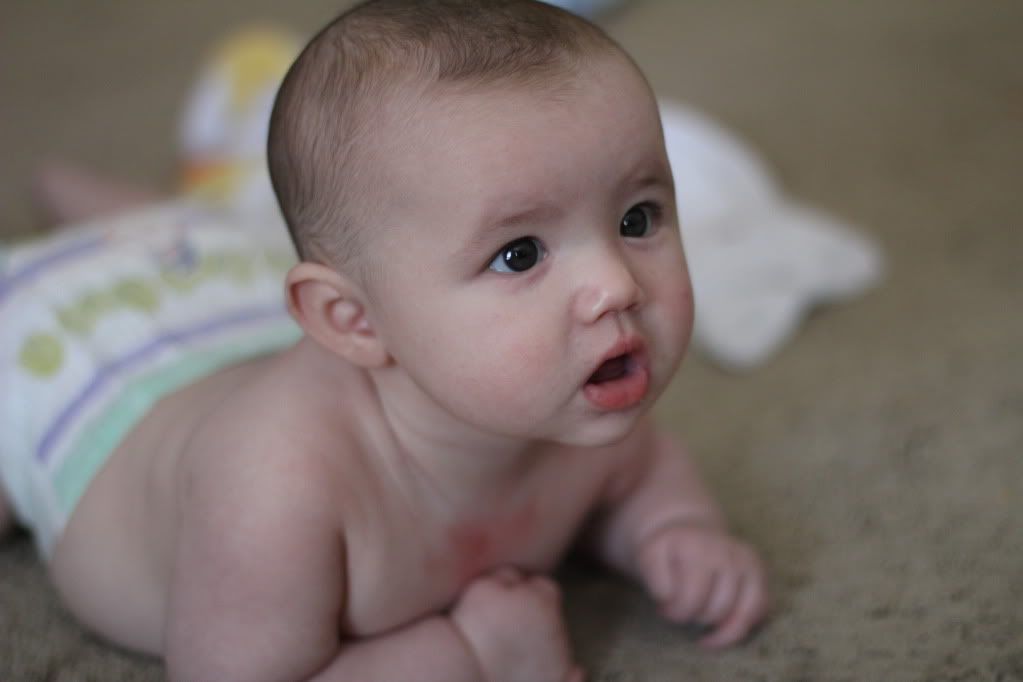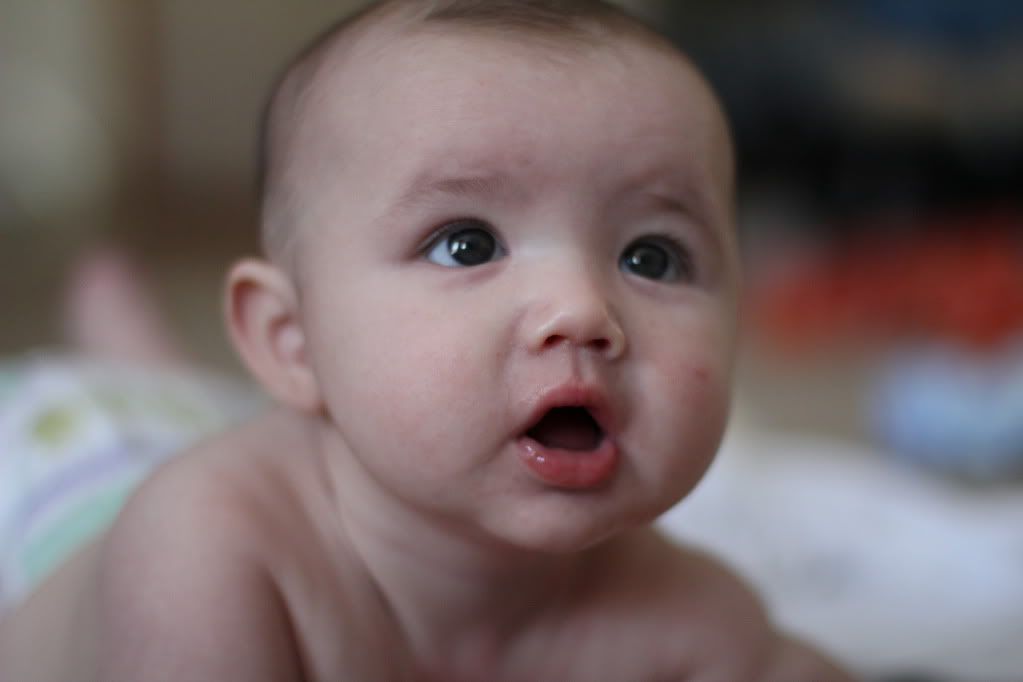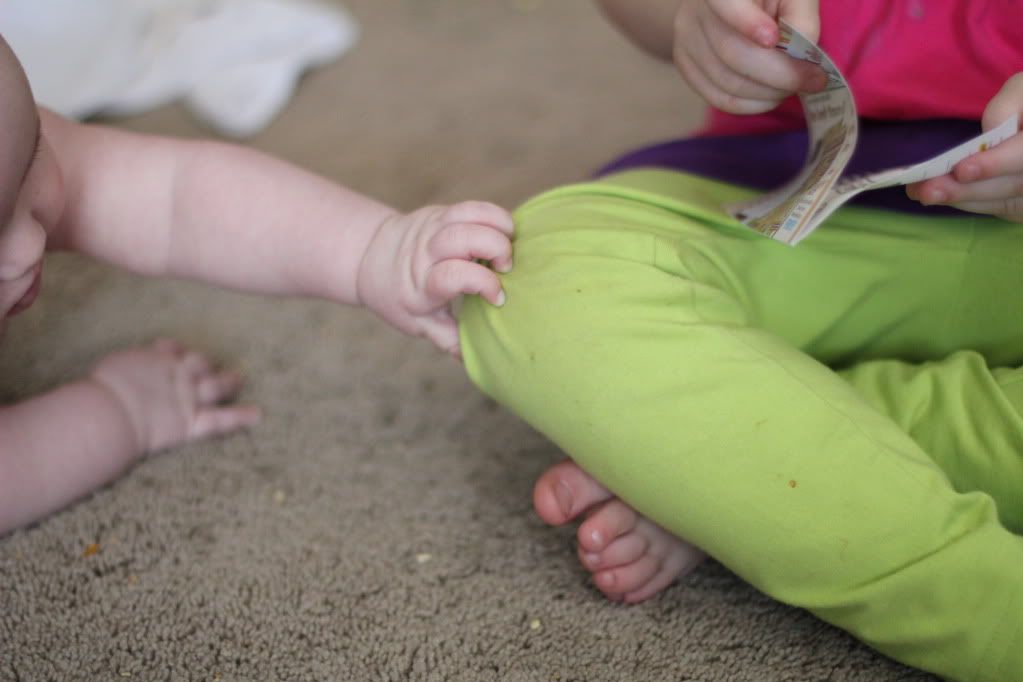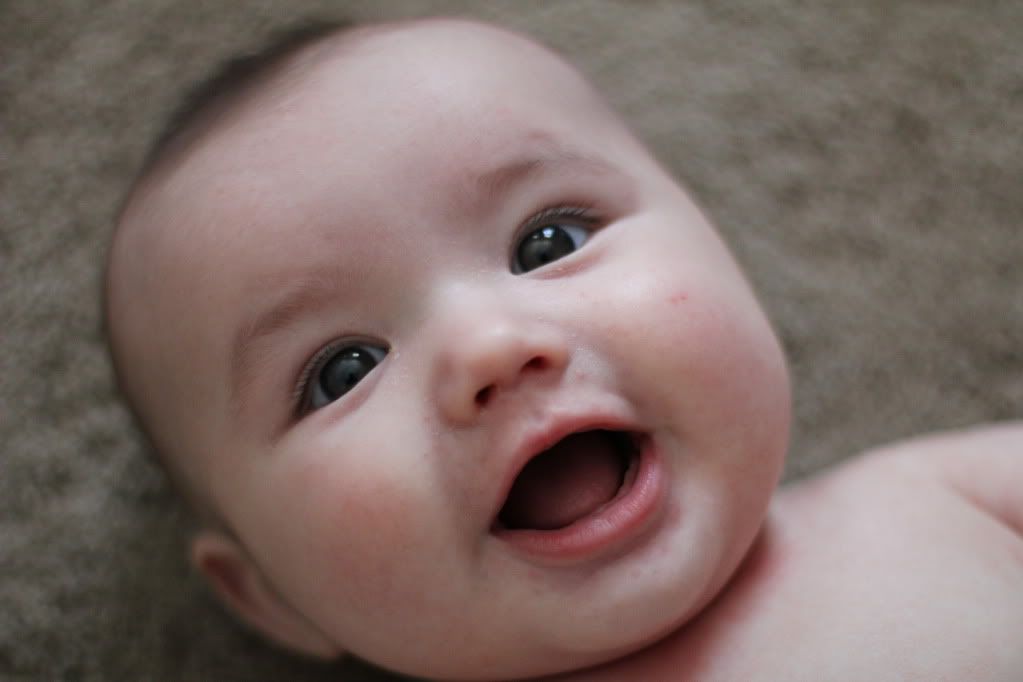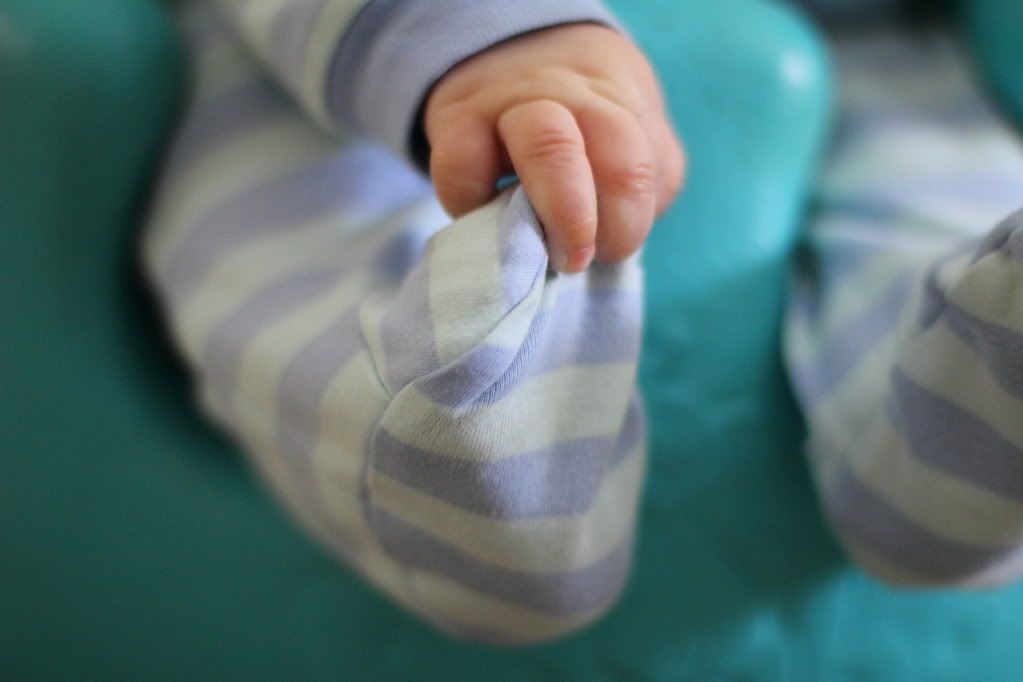 Dawson and Em were still sick with a respiratory thing and finally put on the old standby Amoxicillin on Tuesday - which unfortunately hasn't helped much - and after a week of self-semi-starvation (200-400 calories) from Emerson, we had a few days of great eating (1000+ calories!) and wonderful happies from her and even a great tolerance for her new AFOs, and then Friday it all fell apart again and she's now back to refusing pretty much everything. She cycles like that - she eats great for a few days, accepting many tastes and textures and being a joyful, engaging, progressing child.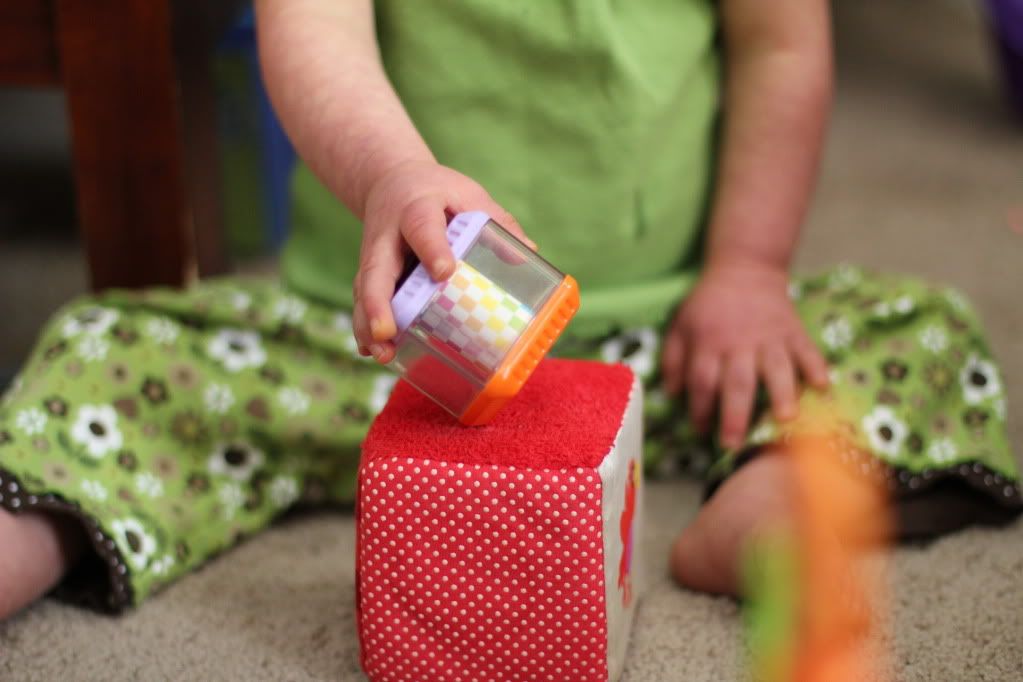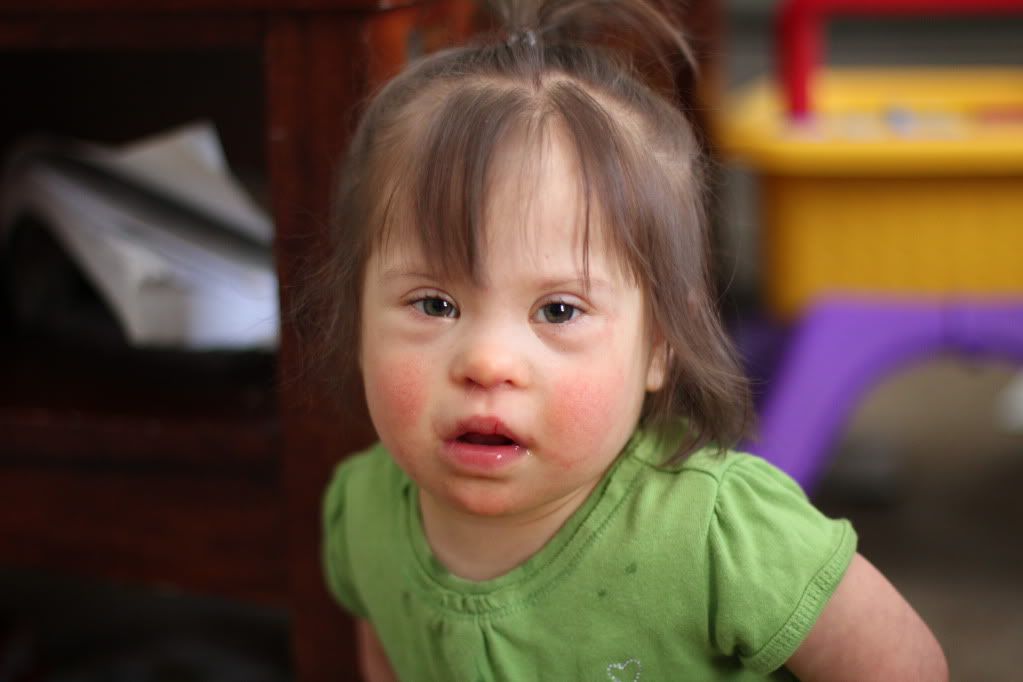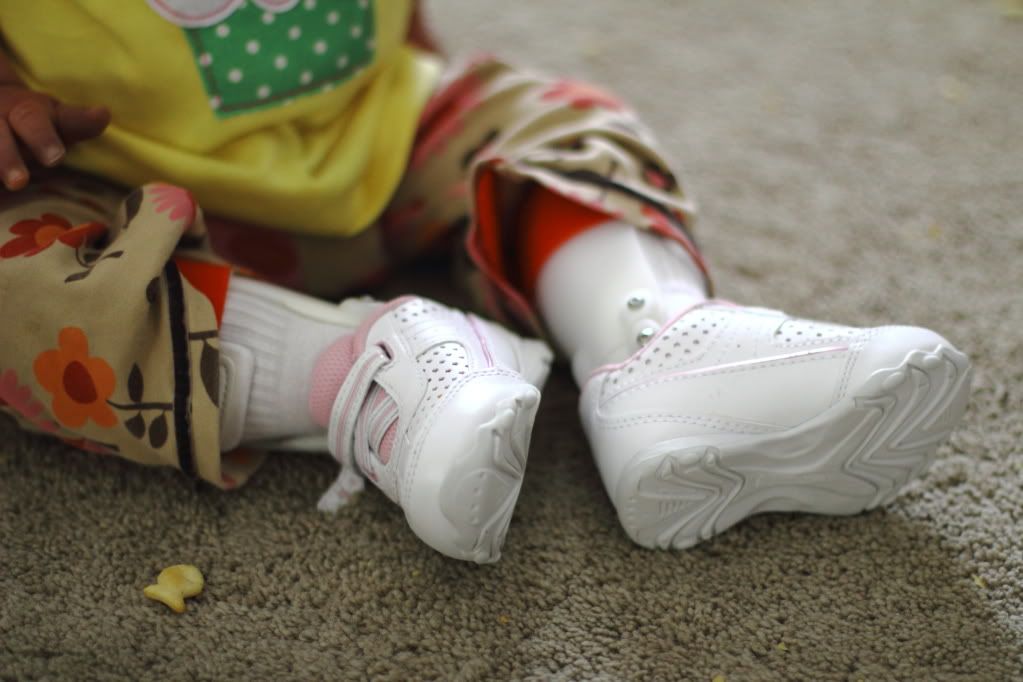 Then for reasons that continue to completely escape us, she wakes up one day deciding she hates the taste of everything (even something she ate enthusiastically just the day before), screams at the mere sight of a jar of baby food, tears at her hair as she sits in the highchair and then becomes this exhausted, malnourished thing lying on the living room floor, staring off into the distance.
When she's hungry, she doesn't sleep well. When she's tired, she's even less likely to eat than she is normally. She had dropped down to 18 1/2 lbs when she saw the pediatrician last week (down from 20 lbs), then after her few days of great eating she chunked right back up to 20 1/2 lbs, now we're headed back down. We finally asked the pediatrician for a referral to a gastroenterologist. Honestly, we're at our wits end (or maybe beyond.) She's like two different kiddos - one well-fed, happy and the other willingly wasting away. We never know which one will greet us in the morning, and we miss the happy girl when she's gone. We're seeking some testing to look for any physical issues (reflux, obstructions, etc) but we're pretty sure it's just sensory/general difficulty. And if that's the case, we may want to get her a G-tube to fill in the gaps when Ms. Sunshine floats away. Hoping for some help from yet another specialist. We just want her to grow, to progress, to be. happy.
Trust me girly, I know how you feel.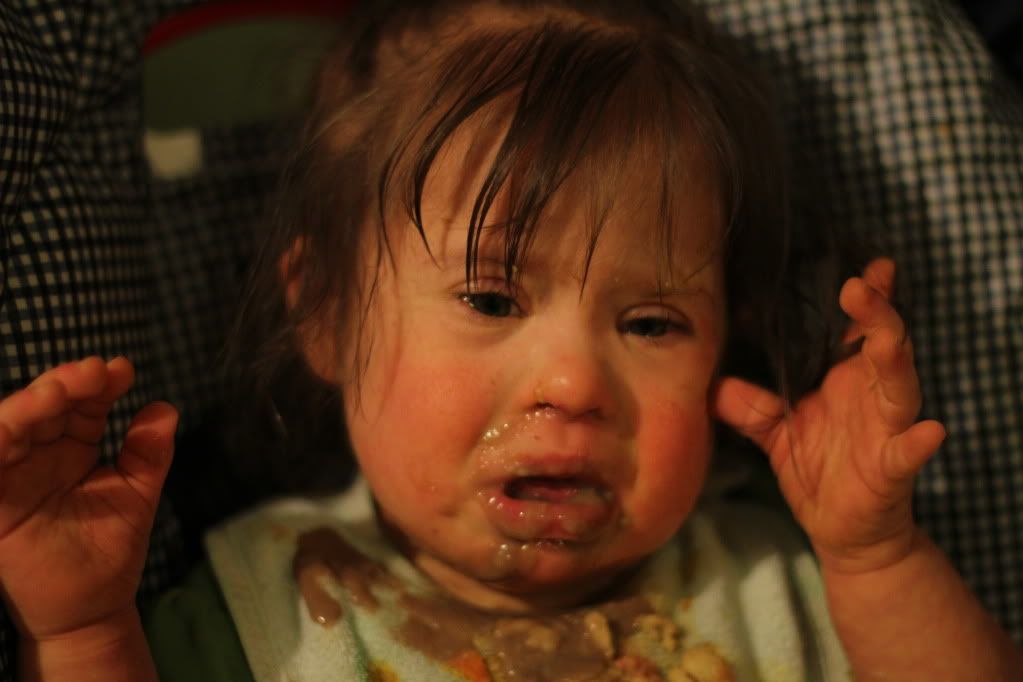 Seeming to catch the vibe, Dawson refused his favorite double-buttered Perfect Grilled Cheese yesterday with great gusto. He can do difficulty just as well as the rest of 'em! ^_^